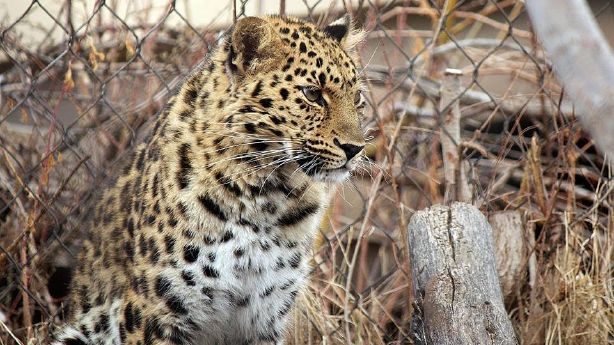 HOGLE ZOO — A leopard briefly escaped from its enclosure at Hogle Zoo Tuesday morning, prompting officials to usher all visitors and employees into the gift shop and other buildings.
The leopard was found sleeping on a ledge just a foot or two away from the enclosure it was supposed to be in.
The animal was tranquilized while still asleep, according to zoo officials. Zeya, an "extraordinarily rare" Amur leopard, sat up and looked around, then lowered itself down 8 to 10 feet into a garden area where it fell asleep again due to the tranquilizer, said zoo community relations coordinator Erica Hansen.
As the zoo veterinarian noted, "These are cats. They land on their feet."
The leopard was safely in a crate by 10:30 a.m.
Until that point, officials were sheltering guests in the gift shop, restrooms, and other buildings while the Emergency Animal Team attempted to locate Zeya, Hansen said.