Update
Children Found

in Salt Lake City Utah

Amber Alert Canceled 

Queenie Rogers – Female, 5 years-old … Christina Kelly Rogers – Female, 10 years-old … Rickie Rogers – Male, 8 years-old … Black 2016 Dodge Journey #X337ZD (UT)
KAYSVILLE — The Kaysville Police Department asked for help Monday to locate three children who were reportedly abducted.
The three children, who are between 5 and 10 years old, were illegally taken by their parents from Mutton Hollow Road, according to the Kaysville Police Department. Investigators said the parents are known to drive a black, 2009 Dodge Journey with the Utah license plate X337ZD.
"The suspects, 30-year-old Alpha Rogers and 29-year-old Qwita Solomon, have absconded with their three children after DCFS attempted to serve a court order to remove the children and put them into state custody," according to the Amber Alert.
Police identified two suspects in connection to the abduction: Alpha Zinneh Rogers and Qwita Solomon. Rogers is described as man who is 5-feet-9-inches tall and about 185 pounds with black hair. Solomon was described as a woman who is 5-feet-4-inches tall and 150 pounds with black or blonde hair.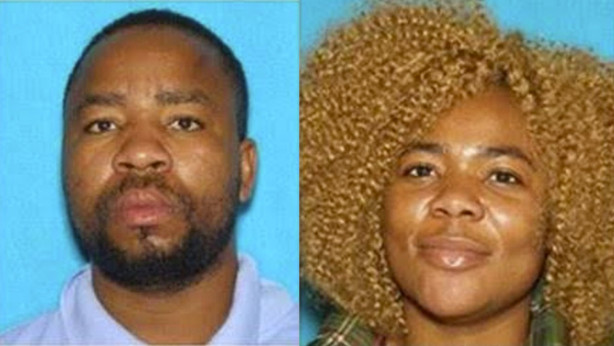 The three children who were abducted are 10-year-old Christina Kelly Rogers, 9-year-old Rickie Rogers and 5-year-old Queenie Rogers. All of the children have black hair and brown eyes. Christina is 4-feet-10-inches tall and weighs about 80 pounds. Rickie is 4-feet-1-inch tall and weighs about 70 pounds. Queenie is 3-feet-1-inch tall and weighs about 35 pounds.
Rickie is in need of medication for a diabetes-related condition, according to officials. They said the last known contact with the family was on Saturday, and Kaysville police were notified of the possible child abduction and child endangerment case Monday.
Kaysville police said officials from the Utah Division of Child and Family Services attempted to serve the court order to remove the three children from their home at a court hearing Monday morning, but the parents did not show up.
"Alpha Rogers has made threats towards law enforcement concerning the children being taken away," a statement from the Kaysville Police Department reads. "Do not approach these individuals if located and contact law enforcement immediately."
Anyone with information about the abduction should call 911 or 801-451-4150.
More information will be posted as it becomes available.